Signia Hearing Aids Available From Audiologic Services
Why Choose Signia Hearing Aids?
Part of WS Audiology headquartered in Lynge, Denmark
Signia works to constantly improve its hearing technology. The long-running company aims to bridge the gap for the hard-of-hearing population thanks to its innovative features like Signia Assistant, Own Voice Processing 2.0, and RealTime Conversation Enhancement. Discover all that you can enjoy with a hearing device from Signia.
Top-Rated Signia Hearing Aids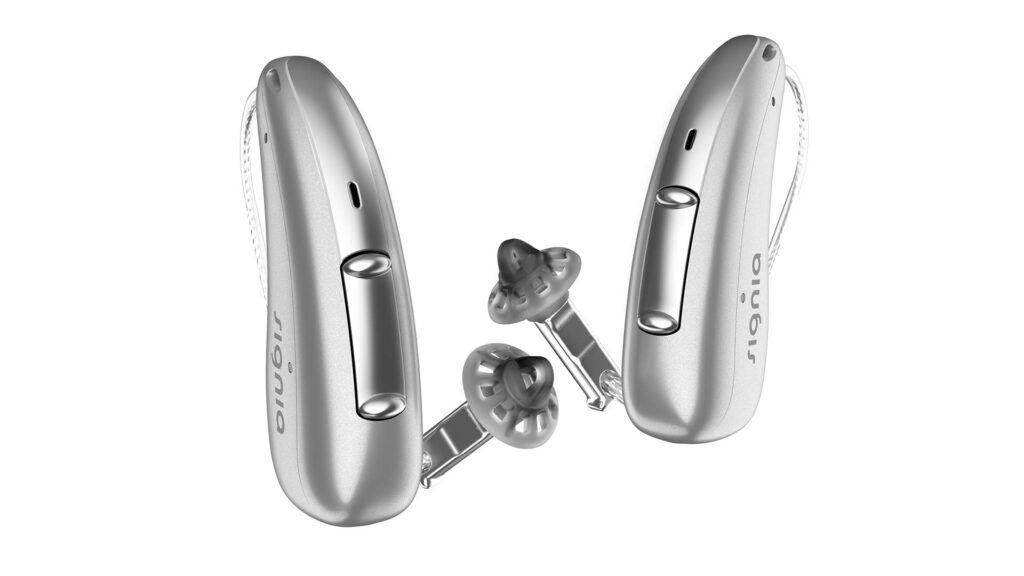 Styletto AX™
Enjoy the slim design of this device that can help you on the go. Available in three colors with a portable charger included.
Pure Charge & Go IX™
Connect with others on a whole new level with this hearing aid that features the brand-new Signia Integrated Xperience platform. Top features include:
Easy charging capabilities

Sleek design

Own Voice Processing 2.0
Signia Xperience Platform
Signia's new hearing aids are built on the Xperience platform. Their new hearing aids are a natural choice for high performance and easy hearing. Whether in a meeting, taking an important business call, or meeting colleagues for lunch, Signia's new hearing aids help wearers enjoy the most natural sound experience. Signia Xperience platform offers the world's first acoustic-motion sensors which gives hearing aids a new sense to understand the wearer's changing needs—even when moving. Most of our daily activities involve motion, and we carry our conversations with us as we go. Conventional hearing aids assume that the wearer is stationary and can only choose between hearing what is directly in front of the wearer or hearing their general surroundings. Signia Xperience is the first hearing aid platform that doesn't make that compromise.
Signia Styletto
Styletto's industry-first slim design was created to give people with hearing loss a different option from the traditional hearing aid shape. Sleek and discreet, these ultra-modern devices come in three stylish color combinations. A portable, easy-to-use charging case provides 19 hours of daily use after just three hours of charging. The charger can also power Styletto hearing aids for full three charges without the need to plug in. More than just stylish design, Styletto offers the latest advancements in hearing technology with clear speech understanding in noise, enhanced spatial awareness, extended dynamic range, and OVP (Own Voice Processing) for a more natural-sounding voice.
Active Pro™
Amplify everything from ambient noise to nearby whispers with the popular Active Pro™ model. Signia TeleCare is available with all Signia hearing aids.
487 Pennsylvania Ave
Glen Ellyn, Illinois 60137
501 Thornhill Dr #100
Carol Stream, Illinois 60188
Signia Hearing Aid Accessories
Signia Streamline Mic
Signia Streamline TV
Signia MiniPocket
Signia easyPocket™